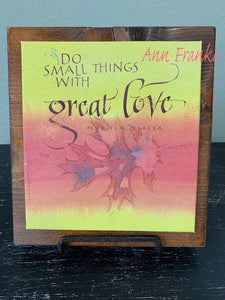 "GREAT LOVE " 2019 Ann Franke Original casein leaf paper with lettering in gouache mounted on stained pine board.

Wired to hang on wall or place in a small easel stand. 7"x7"- $30 - Qty 1
"Do small things with great love." - Mother Teresa 
Note: This image is watermarked over the online image with the artist's name for her protection.